I die a thousand deaths
upon the altar of my illusions
until the Real Life
hunts me down
cornering its quarry
now divested of its burdens
surrendering
to the friendly foe…
…free-falling
the endless abyss
like a sky-diver in the night
who cannot remember
whether he packed his chute
as the bottomless deep
rushes up relentless
requiring
relinquishment and release.
Dylan Thomas
****
The Hidden History of Humanity: Series Preview
The Hidden History of Humanity project is an alternative vision of history, from the esoteric viewpoint of the ageless wisdom teachings. It seeks to re-establish the true chronology of evolution which is essentially the unfoldment of consciousness by the human soul. It considers the rootraces such as Lemuria and Atlantis, the Fifth Rootrace and the imminent Sixth Rootrace, into which humanity is transitioning now, considering astrological cycles and the yugas.
****
Our disconnect from the natural world has led to the disastrous situation that we now find ourselves in on planet Earth, yet our deep feelings for nature form part of our spiritual longing. The Plant Consciousness event will demonstrate in dynamic ways, how at both the microcosm and macrocosm levels we can re-establish that connection to nature and why it is essential for the development of consciousness and the well-being of the planet that we do.We can learn so much from the inherent qualities of the plant kingdom and if we look even closer, from the intelligence that lies behind it. Bringing together the values of plant neurobiology, permaculture, deep-ecology, eco-psychology, shamanism and herbalism you will discover a deeper understanding and a new harmony with plants and with your place in the biosphere of life on this planet
****

(Four companies own 82% of patent rights on seeds. Once they get to nearly 100%, they have patented Life itself and there will be no more natural seeds. This is why Gates, et. al built the "Doomsday Seed Vault" in Norway in 2007)
It is our goal to preserve not only our seed culture, but also all the amazing stories and traditions that make heirloom seeds so special. These seeds bring history alive—literally! Seeds tell a story about our cultures and our families, our states and our nation. I still feel astounded when I hold in my hands the very melon variety that Thomas Jefferson grew, or a radish favored by the ancient Romans, or the squash that sustained my ancestors.
Heirloom seeds, unlike genetically altered seeds, can be traced back a minimum of 50 years and can be saved and replanted year after year. These open-pollinated seeds depend on nature's pollinators for fruiting and evolving, whereas genetically modified seeds have been tampered with in the labs and often treated with pesticides and herbicides so that their cultivation isn't affected by natural inhibitors. The fear is that these seeds, which are patented and cannot be saved and replanted from year to year, will dominate and diminish the biodiversity of any given area.
Seeds need to be treasured and preserved—not patented, genetically modified and controlled by the world's most unethical chemical corporations who see seeds as only a means of control and profit. These companies modify and own the seeds so that they can be sprayed with nearly unlimited amounts of their toxic weedkillers, (or so the plants can produce their own toxins), and these chemical-drenched crops are proving to be dangerous not only to the insects that are considered pests, but also to the very insects that sustain and pollinate our crops. Since the introduction of GMO crops, farmers have seen drastic declines in populations of honey bees, butterflies and other pollinators. Frogs, fish and other wildlife are also in decline.
Last but not least, humans are also showing GMO proteins and vast amounts of agricultural chemicals in our bloodstreams, causing untold health issues and allergies. At the same time, the EPA has just ruled that our food can now contain up to 30 times more of the herbicide "Roundup," a farm chemical linked to cancer and myriad other diseases.
Our government appears to be bought and sold by the biotech industry while public health is too often ignored. With all of this poison, control, and unwholesomeness, we believe the tide of public opinion is now strongly in favor of a more sustainable, more natural and more "heirloom" food supply. A food supply that we can feed to our children without fear, and one that comes from our local farmers, our gardens and our kitchens. Let's bring back our food and think "outside the box." It is time America had a revolution in the garden, on the farm, and most of all, at the dinner table: a revolution that reconnects us and our kids to the earth, to the seeds and to the value of good food.
Our food system can start to change with you! Plant a garden, save seeds, shop at farmers' markets and locally-owned shops, and buy only commercial products labeled GMO-Free or Non-GMO. (Believe it or not, there are now 5,000 products in America labeled this way!)
***
According to the United States Department of Agriculture, genetic engineering of US corn, beets and soy has increased from 65 percent in 2006 to a shocking 90 percent in 2013. Why do so many countries around the world outright reject GMOs when America is forcing them…
***
It's a Wild West in the organic market, with some companies acting deceptively, using "organic" in their brand name when in reality their food products aren't all certified by a third party. Consumers are quick to give up on healthy food and supplements, because it's…
****
Bill Gates, Rockefeller and the GMO giants know something we don't
This article was first published in December 2007.
One thing Microsoft founder Bill Gates can't be accused of is sloth. He was already programming at 14, founded Microsoft at age 20 while still a student at Harvard. By 1995 he had been listed by Forbes as the world's richest man from being the largest shareholder in his Microsoft, a company which his relentless drive built into a de facto monopoly in software systems for personal computers.
In 2006 when most people in such a situation might think of retiring to a quiet Pacific island, Bill Gates decided to devote his energies to his Bill and Melinda Gates Foundation, the world's largest 'transparent' private foundation as it says, with a whopping $34.6 billion endowment and a legal necessity to spend $1.5 billion a year on charitable projects around the world to maintain its tax free charitable status. A gift from friend and business associate, mega-investor Warren Buffett in 2006, of some $30 billion worth of shares in Buffet's Berkshire Hathaway put the Gates' foundation into the league where it spends almost the amount of the entire annual budget of the United Nations' World Health Organization.
So when Bill Gates decides through the Gates Foundation to invest some $30 million of their hard earned money in a project, it is worth looking at.
No project is more interesting at the moment than a curious project in one of the world's most remote spots, Svalbard. Bill Gates is investing millions in a seed bank on the Barents Sea near the Arctic Ocean, some 1,100 kilometers from the North Pole. Svalbard is a barren piece of rock claimed by Norway and ceded in 1925 by international treaty (see map).
On this God-forsaken island Bill Gates is investing tens of his millions along with the Rockefeller Foundation, Monsanto Corporation, Syngenta Foundation and the Government of Norway, among others, in what is called the 'doomsday seed bank.' Officially the project is named the Svalbard Global Seed Vault on the Norwegian island of Spitsbergen, part of the Svalbard island group.
The seed bank is being built inside a mountain on Spitsbergen Island near the small village of Longyearbyen. It's almost ready for 'business' according to their releases. The bank will have dual blast-proof doors with motion sensors, two airlocks, and walls of steel-reinforced concrete one meter thick. It will contain up to three million different varieties of seeds from the entire world, 'so that crop diversity can be conserved for the future,' according to the Norwegian government. Seeds will be specially wrapped to exclude moisture. There will be no full-time staff, but the vault's relative inaccessibility will facilitate monitoring any possible human activity.
Did we miss something here? Their press release stated, 'so that crop diversity can be conserved for the future.' What future do the seed bank's sponsors foresee, that would threaten the global availability of current seeds, almost all of which are already well protected in designated seed banks around the world?
****
****
Must know Info.  We've been had for oh sooooooooo  long, it is hard to get your head around how everything is b.s. laid on the unquestioning, unknowing, and the sheeple who just obey, follow and do as there are told.
1. The IRS is Not a US government agency.  It is an agency of the IMF (International Monetary Fund) (Diversified Metal Products v I.R.S et al.  CV-93-405E-EJE U.S.D.C.D.I., Public Law 94-564, Senate report 94-1148 pg. 5967, Reorganization Plan No. 26, Public Law 102-391)

2. The IMF (International Monetary Fund) is an agency of the U.N. (Black's Law Dictionary 6th Ed. page 816)

3. The United States has NOT had a Treasury since 1921 (41 Stat. Ch 214 page 654)

4. The U.S. Treasury is now the IMF (International Monetary Fund) (Presidential Documents Volume 24-No. 4 page 113, 22 U.S.C. 285-2887)

5. The United States does not have any employees because there is no longer a United States! No more reorganizations. After over 200 years of bankruptcy it is finally over. (Executive Order 12803)

6. The FCC, CIA, FBI, NASA and all of the other alphabet gangs were never  part of the U.S. government, even though the "U.S. Government" held stock in the agencies. (U.S. v Strang, 254 US491 Lewis v. US, 680 F.2nd, 1239)

7. Social Security Numbers are issued by the U.N. through the IMF (International Monetary Fund). The application for a Social Security Number is the SS5 Form. The Department of the Treasury (IMF) issues the SS5 forms and not the Social Security Administration. The new SS5 forms do not state who publishes them while the old form states they are "Department of the Treasury". (20 CFR (Council on Foreign Relations) Chap. 111 Subpart B. 422.103 (b))

8. There are NO Judicial Courts in America and have not been since 1789. Judges do not enforce Statutes and Codes. Executive Administrators enforce Statutes and Codes. (FRC v. GE 281 US 464 Keller v. PE 261 US 428, 1 Stat 138-178)

9. There have NOT been any judges in America since 1789. There have just been administrators.  (FRC v. GE 281 US 464 Keller v. PE 261 US 428 1 Stat. 138-178)

10. According to GATT (The General Agreement on Tariffs and Trade) you MUST have a Social Security number. (House Report (103-826)

11. New York City is defined in Federal Regulations as the United Nations. Rudolph Guiliani stated on C-Span that "New York City is the capital of the World." For once, he told the truth. (20 CFR (Council on Foreign Relations) Chap. 111, subpart B 44.103 (b) (2) (2) )

12. Social Security is not insurance or a contract, nor is there a Trust Fund.  (Helvering v. Davis 301 US 619 Steward Co. v. Davis 301 US 548)

13. Your Social Security check comes directly from the IMF (International Monetary Fund), which is an agency of the United Nations. (It says "U.S. Department of Treasury" at the top left corner, which again is part of the U.N. as pointed out above)

14.You own NO property!!! Slaves can't own property. Read carefully the Deed to the property you think is yours.  You are listed as a TENANT. (Senate Document 43, 73rd Congress 1st Session)

15. The most powerful court in America is NOT the United States Supreme court, but rather the Supreme Court of Pennsylvania. (42 PA. C.S.A. 502)
16. The King of England financially backed both sides of the American Revolutionary War..   (Treaty of Versailles-July 16, 1782 Treaty of Peace 8 Stat 80)
17. You CANNOT use the U.S. Constitution to defend yourself because you are NOT a party to it!  The U.S. Constitution applies to the CORPORATION OF THE UNITED STATES, a privately owned and operated corporation (headquartered out of Washington, DC) much like IBM (International Business Machines, Microsoft, et al) and NOT to the people of the sovereign Republic of the united States of America.  (Padelford Fay & Co. v The Mayor and Alderman of the City of Savannah 14 Georgia 438, 520)
****
The disease hasn't been officially identified but officials suspect a rare respiratory virus called human enterovirus 68. According to the U.S. Centers for Disease Control and Centers for Disease Control and Prevention, the virus is related to the rhinovirus, which causes the common cold. According to Mark Pallansch, director of the Division of Viral Diseases at the CDC, similar cases to the ones in Colorado have been cropping up across the U.S. At least 10 states — Missouri, Kansas, Illinois, Kentucky, Iowa, Colorado, Ohio, Oklahoma, North Carolina, and Georgia — have reported suspected outbreaks of human enterovirus 68 and requested CDC support. "Viruses don't tend to respect borders," ABC News Chief Health and Medical Editor Dr. Richard Besser said. "It is only 10 states now, but it's going to be across the country. So if your state doesn't have it now, watch for it, it's coming."
****
What? The government admits vaccines cause autism?
The extensive article is at childhealthsafety.wordpress.com.
Title: "Vaccines Did Not Save Us." It's well worth studying.
Halfway through the piece, we're linked to a May 5, 2008, email, from Tina Cheatham at the US Health Resources Services Administration, to CBS reporter Sharyl Attkisson. The email concerns the conditions under which the federal government will pay out compensation to parents whose children have been damaged by vaccines.
Here is the key quote. Follow the circuitous language:
The government has never compensated, nor has it ever been ordered to compensate, any case based on a determination that autism was actually caused by vaccines. We have compensated cases in which children exhibited an encephalopathy, or general brain disease. Encephalopathy may be accompanied by a medical progression of an array of symptoms including autistic behavior, autism, or seizures.
Official word-play at work.
Compensation for vaccine-induced autism? No. Compensation for vaccine-induced encephalopathy—"accompanied by" symptoms including autistic behavior and autism? Yes.
The government is paying compensation for a vaccine-induced "something" that just happens to progress to an array of symptoms which include, well, autistic behavior, and yes, autism.
You want to know a secret? Just switch labels. If, in America, there was a hue and cry about vaccines causing "encephalopathy," if there were large groups of vocal mothers who were outraged because their children had vaccine-caused "encephalopathy," the US government would never, ever pay out a dollar for a child with encephalopathy. Never.
Instead, the government would pay out compensation for children with something else no one had heard of, like, oh, autism.
****
NOt enough food for our people, 58 million on food stamps. Not enough homes for our homeless. Not enough money to fix our roads, money for our schools, money to promote real, non-chemicalized pure food…but for war, my oh my, we got all the money we want…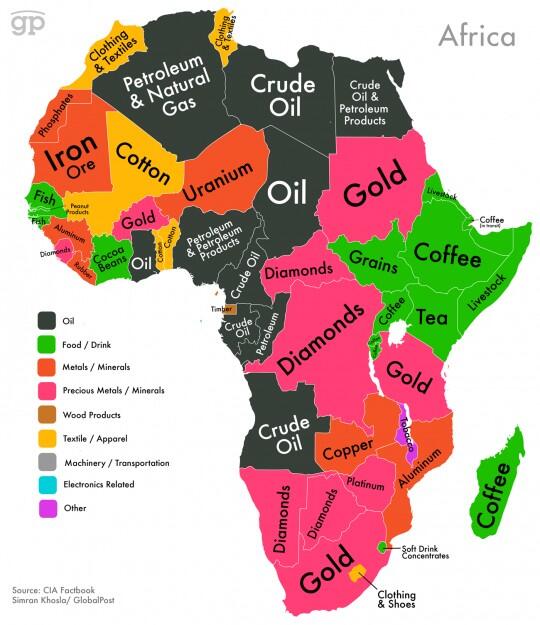 ****
(This is the new "normal" for the Southwest it appears. NO rain for months and then a deluge. This is just like India's patterns where they have huge cisterns to collect all the water they can during Monsoon season.)
PHOENIX — Storms that flooded several Phoenix-area freeways and numerous local streets during the Monday morning commute set an all-time record for rainfall in Phoenix in a single day.The National Weather Service recorded 2.99 inches of rain by about 7 a.m., breaking the old record of 2.91 inches set in 1933.
The Monday morning rainfall also eclipsed Phoenix's average total rainfall of 2.71 inches for Phoenix's entire summer rainy season.
****
NOt enough food for our people, 58 million on food stamps. Not enough homes for our homeless. Not enough money to fix our roads, money for our schools, money to promote real, non-chemicalized pure food…but for war, my oh my, we got all the money we want…
****
Practice, perfect, then export….they did it with GMO"s in Australia and Argentina. Then a false flag, epidemic fear or ??? and we all will have National, Int'l ID's with biometric chips, biometric scanned facial, finger, eye recognition encoded and a RFID chip to track you.  Technology that further enslaves us all.
****
You've just finished your trip to the grocery store with your debit card, making sure to hide your pin number. But before you get home, the funds in your account are wiped clear. How did this happen?
Thanks to an inexpensive and ingenious device that attaches to an iPhone, a new wave of cyber theft allows the holder to commit silent robbery by reading your thermal imprint. There are a variety of ways they can obtain your card number right there or later, but what they really need is your PIN.
Mark Rober demonstrates how easy this theft is by actually stealing someone's PIN in the video below.
****
Cell phone use is only a couple of decades old, and just like anything else we use in this world, revelations regarding their use have not been properly examined and studied until now.
The use of cellular phones has become the norm today for people of all ages, using it to stay connected and keep in touch with friends and family. Almost everyone you see today has a cell phone. That's why it's so important to share documentaries like this one which are just starting to surface.
****
by Judge Dale, retired
Thursday, 11 April 2013
WHAT IS SOVEREIGNTY? It is the inherent right and prerogative of a civilized people to rule itself, and to dictate all of the forms and conditions of the institutions it sets up to carry out this rule. Ironically, the U.S.SUPREME COURT agrees with those people who claim to be SOVEREIGN citizens of the American
Republic!
Bond vs. UNITED STATES, 529 US 334 – 2000, The Supreme Court held that the American People
are in fact Sovereign and not the States or the Government. The court went on to define that local,
state and federal law enforcement officers were committing unlawful actions against the Sovereign
People by the enforcement of the laws and are personally liable for their actions.
What are the implications of this 2000, U. S. Supreme Court ruling?
1] The delegates to the first Federal Convention prohibited the use of corporations by all governments
representing the American Republic. Therefore, all of these corporate governments and their corporate lawsare a usurpation of the organic Constitution of the United States of America. All State Governments are now sub-corporations of the Federal Government, making all Courts and all law enforcement personnel, corporatefederal agencies or employees. [See: James Madison Journal of the Federal Convention, Vol. 2, P. 722] and[Pull up your State Code on your PC and search the Code for the words "District of Columbia" and "FederalGovernment." You will receive about 1000 references linking your state to the federal government.]
2] The state and federal government is a corporation and therefore the Congress, State Legislatures, City Councils, Municipalities and all State and Federal Courts are corporate entities posing as Constitutional branches of government.
3] Corporations are privately owned businesses, meaning that the Corporate United States belongs to one or more private individuals, which is always governed by a Board of Directors. The Corporate United States is privately owned by a group of European Royal and Elite individuals tied to the Federal Reserve System and the letters of incorporation are recorded in the Vatican. The President of the United States is actually the CEO of the United States and the Congress and all others are corporate employees. Everything they do is in the interest of the corporate owners! I can't access those documents because of National Security.
4] In order to promulgate and enforce Criminal Laws to govern the SOVEREIGN public, government must
be SOVEREIGN too, which is an accepted RULE of LAW derived from the, Ancient Law of Kings. Corporations are not and can never be SOVEREIGN. They are not real; they are a fiction and only exist on paper.
****
The 'Black Pope', Superior Jesuit General (The President of the World), speaks at Loyola 'Military Fortress' University in his un-ratified 14th Amendment 'Little Rome' D.C United States Corporation.

A corporation under International Maritime Admiralty Law (Uniform Commerical Code) based upon Vatican Canon Law and perfected by the Roman Empire.

He lies about his power, he's over the Pope as of 1814.

He only serves and works with the shadow Jesuits being the Papal Bloodline Orsini's, Breakspear's, Aldobrandini's, Farnese's, Somalgia's.

Adolfo is not of Papal Bloodline, some Black Pope's have been.

The next in power beneath the Jesuits is the Bourbon, King Juan Carlos of Spain. The Roman Monarch of the World, The King of Jerusalem and SMOM Military Navigator.

This is the true World's power system right now.

Adolfo serves as a military General protecting the Zoroathrianism and Mithraism mystery schools.

The Jesuits were created by the Papal Bloodline Farnese during the reign of Farnese Pope Paul III.

House of Borja
House of Breakspeare
House of Somaglia
House of Orsini
House of Conti
House of Chigi
House of Colonna
House of Farnese
House of Medici
House of Gaetani
House of Pamphili
House of Este
House of Aldobrandini
 ****
General Motors Co. (GM), the largest U.S. automaker, will introduce a Cadillac model in two years that can be driven on the highway without the driver holding the steering wheel or putting a foot on a pedal.The 2017 Cadillac model will feature "Super Cruise" technology that takes control of steering, acceleration and braking at highway speeds of 70 miles per hour or in stop-and-go congested traffic, Chief Executive Officer Mary Barra said today in a speech at the Intelligent Transport System World Congress in Detroit. GM declined to release the name of the model that will carry the feature.
Barra also said GM in two years will become the first automaker to equip a model with so-called vehicle-to-vehicle technology that enables the car to communicate with other autos with similar abilities to warn of traffic hazards and improve road safety. GM will make the V2V feature standard on its 2017 Cadillac CTS sedan, debuting in the second half of 2016, she said. The Super Cruise feature will be on a different Cadillac model and goes beyond similar technology available on some Mercedes-Benz models that operates only at low speeds.