We need to recognize we share the planet with millions of other life forms, as 200 species a day go extinct….and the largest proportion are the large animals…elephants, tigers, bears, apes
..and humans? What other species destroys its own nest it needs to live, thrive and survive in?
Humans have become world-changers as a result of two primary advantages: we have dexterous hands that enable us to make and use tools, and we have language, which helps us coordinate our actions over time and space. As soon as both were in place, we started using them to take over ecosystems. Paleoanthropologists can date the arrival of humans to Europe, Asia, Australia, the Pacific Islands, and the Americas by noting the timing of extinctions of large prey species.
People have also been deliberately re-engineering ecosystems for tens of thousands of years, principally by using fire to alter landscapes so they will produce more food for humans. Agriculture was a huge boost to our ability to produce more food on less land, and therefore to grow our population. Farming yielded storable food surpluses, which led to cities – the basis of civilization. It was in these urban social cauldrons that writing, money, and mathematics emerged.
If agriculture nudged the human project forward, fossil-fueled industrialism turbocharged it. In just the past two centuries, population and energy consumption have increased by more than 800 percent. Our impact on the biosphere has more than kept pace. The industrialization of agriculture enabled – or forced – billions to move to cities. As more people came to live in urban centers, they found themselves increasingly cut off from wild nature and ever more completely engaged with words, images, symbols, and tools.
There's a term for the human tendency to look at the biosphere as though it's all about us: anthropocentrism.
*****
Widespread ignorance bordering on idiocy is our new national goal. It's no use pretending otherwise and telling us, as Thomas Friedman did in the Times a few days ago, that educated people are the nation's most valuable resources. Sure, they are, but do we still want them? It doesn't look to me as if we do. The ideal citizen of a politically corrupt state, such as the one we now have, is a gullible dolt unable to tell truth from bullshit.
*****
Santa Cruz Sentinel, May 2, 2014: State health warnings over shellfish, anchovies and sardines are highlighting a marine mystery […] what's behind a toxic outbreak threatening marine life? […] Researchers in the relatively new area of study say the problem is the worst they have ever seen. [Though the] toxin likely has always been part of the ecosystem, the threat appears to be growing. […] results of late are the highest ever […] sea lions affected by domoic acid show a severely shrunken hippocampus [and] lesions on the hearts and
brains […] the mystery behind why and when it happens remains largely unsolved […]
Tenaya Norris, Marine Mammal Center: "We don't know why these algae produce these toxins […] They can be in the water and not producing this toxin, and they can be out in the water and raging."
Raphael Kudela, UCSC marine ecologist: "There is some evidence that there are more events of larger magnitude […] it really affects sea otters."
Rebecca Dmytryk, Wildlife Emergency Services: "We've literally had them drop from the sky."
KION, Apr. 28, 2014: Sea lions found sick and convulsing off Monterey Bay coast […] now researchers say there may be some indication that humans may also be causing domoic acid to be produced in higher concentrations […] At least 35 sick sea lions were found stranded on the Monterey Bay. They were convulsing with seizure-like symptoms. […]
KION, Apr. 14, 2014: [The state] began seeing low levels of demoic acid in the fish in mid-March and 2 days ago noticed it increased to almost 10 times higher than federal regulations.
KSBW, Apr. 30, 2014: Toxic algae blooms killing sea birds, threaten humans — A new health warning has been issued urging people to not eat certain parts of anchovy, sardines, or crab caught in the Monterey Bay. [It's causing seabirds'] nervous systems to fail. […] the state public health department issued a warning not to eat recreationally harvested shellfish […] from the Monterey Bay. On Monday, officials issued an update advising consumers not to eat the internal organs of commercially or recreationally caught anchovy, sardines or crab […] Typically the toxic algae blooms only last a week or two but the latest one has lasted all month […]
*****
(when you get a traditional marriage you are signing a contract with the government as well.  Relationships are failing because of our lack of morals, values and ethics in our society which was broken up when we were told incessantly it is ALL ABOUT ME!.  Priceless!  …and community replaced by a  me vs. you capitalist mentality…IMHO)
******
We are not allowed by Big Chem and Big Pharma to know what they are putting in our basic foods, even though the mass majority want to know.
Honey Bees Abandoning Hives And Dying Due To Insecticide Use 
Why Is Michigan Government Trying To Derail Detroit's Urban Farm Movement?  (see Agenda 21)
****
Hip-Hip Hooray…many more communities in CA are about to do the same.
Celebrity-stacked Beverly Hills has become the first municipality in California to ban the practice of hydraulic fracking, or fracking, along with acidization and other extreme well stimulation techniques.
The initial push for legislation happened last month and was confirmed by Tuesday's city council vote, which was unanimous. The law will come into effect June 6, Reuters reported.
****
Hip-Hip Hooray…for Texas
*****
The very first cannabis-dispensing machine in Canada has now begun operation in Vancouver, and it doesn't even ID you. It contains a variety of different strains and flavors, and was installed at the headquarters of the BC Pain Society.
"It's packaged up and sealed professionally. So you come in, you buy your product, it's fresh, it's quick and easy, and you're out of here in minutes. Our regular members, they already know what they want, they can walk up straight up to the vending machine and get in and out quickly. They also know we're not recording any of their sales, and they're also happy with that." – Chuck Varabioff,  BC Pain Society
Despite cannabis still being illegal, medicinal or not, courts recently determined that some legal source is needed to a "reasonable" degree. It's clear that the majority of the population is moving in favor of the decriminalization of the plant.
*****
In 2008, Renewable energy made up just 3% of our power. Now, nearly 2 terms of Obamanation, it is still at 3%!
We wake up in a glass enclosed house or apartment. We get in our glass enclosed cars to spend all day to go to our glass enclosed offices to return once again to our glass enclosed houses.  Vitamin D is Sunlight. Get outside….except for all the chemtrails, radiation, etc….what a conundrum.
*****
Hip, Hip-Horay for Alt News Internet.
Mainstream Media Is Being Forced to Retract Its Propaganda More and More Quickly
The New York Times pushed fabricated evidence in the run up to the Iraq war. A year later, the newspaper apologized for its inaccurate, one-sided coverage.
The U.S. and the New York Times pretended that Syria's government was responsible for the chemical weapons attack … but that claim was debunked, and even the New York Times was forced to retract it several months later. (The alternative media, including Pulitzer prize winning reporter Seymour Hersh, has also pointed out that it was the Syrians rebels – with the help of the Turkish government – did it).
Then the U.S. and the New York Times pretended that they had proof that Russian soldiers were the mysterious "masked men" seizing government buildings in Ukraine. But a couple of days later, they were forced reporting from the alternative media – especially Robert Parry, winner of the George Polk Award for National Reporting – into retracting that claim, and admitting that their "proof" was almost as flimsy as proof of Saddam's "weapons of mass destruction".
*****
One World Tax Base Being Implemented
Switzerland and Singapore are the latest signatories to an OECD deal on sharing data and tax information between countries that now includes 47 nations. The deal, pushed in recent years by the G20, forces signatory nations to share a wide range of financial information including bank balances, interest income, sales proceeds and dividends. Ostensibly a plan to crack down on tax evasion by multinationals and the global elite, it is actually part of that very elite's plan for a global governmental system based on complete transparency of every individuals' economic (and other) activities. This is of course a key stepping stone on the path to the implementation of a truly global tax, an idea that has already been kicked around for some years at the UN and other globalist bodies.
*****
"Today, 47 million Americans struggling to put food on the table will have to make do with less," began the emailed press release from House Democratic Leader Nancy Pelosi's office. The statement lamented the $5 billion cut to food-stamp benefits that took effect November 1, rolling back a 13.6 percent expansion to the program that was part of the 2009 stimulus package. The cuts leave "participants with just $1.40 to spend per meal," the press release continued, adding that House Republicans want to subject food stamps to more cuts in the future.
Earlier that year, Democrats proudly wrote and passed a statutory "pay as you go" bill, on a party-line vote, forcing all new federal spending to be offset by reductions elsewhere in the budget. The state fiscal-aid bill would have to be paid for, and the Obama Administration immediately looked to SNAP as a cookie jar they could raid. According to then-House Appropriations Committee chair David Obey, "Their line of argument was, well, the cost of food relative to what we thought it would be has come down, so people on food stamps are getting a pretty good deal in comparison to what we thought they were going to get. Well isn't that nice? Some poor bastard is going to get a break for a change."
Liberal politicians and advocates reckoned that the state fiscal-aid package filled an immediate need, while the SNAP rollback wouldn't take effect until years later, presumably when fewer people would need the assistance. In the end, Democrats used $11.9 billion originally intended for SNAP to fund the state fiscal-aid bill, accelerating the phase-out of the increased stimulus benefit to 2014
"Recovery" Leaves 49 Million Americans Without Enough To Eat
*****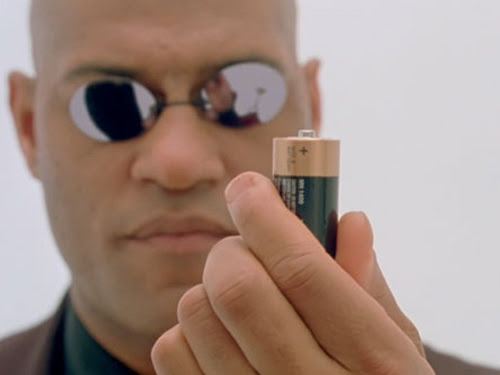 Via: AP:
For those who fear an overcrowded planet, this is good news. For the economy, not so good.
We tend to think economic growth comes from working harder and smarter. But economists attribute up to a third of it to more people joining the workforce each year than leaving it. The result is more producing, earning and spending.
Now this secret fuel of the economy, rarely missing and little noticed, is running out.
"For the first time since World War II, we're no longer getting a tailwind," says Russ Koesterich, chief investment strategist at Blackrock, the world's largest money manager. "You're going to create fewer jobs. … All else equal, wage growth will be slower."
Births are falling in China, Japan, the United States, Germany, Italy and nearly all other European countries. Studies have shown that births drop when unemployment rises, such as during the Great Depression of the 1930s. Birth rates have fallen the most in some regions that were hardest hit by the financial crisis.
In the United States, three-quarters of people surveyed by Gallup last year said the main reason couples weren't having more children was a lack of money or fear of the economy.
The trend emerges as a key gauge of future economic health — the growth in the pool of potential workers, ages 20-64 — is signaling trouble ahead. This labor pool had expanded for decades, thanks to the vast generation of baby boomers. Now the boomers are retiring, and there are barely enough new workers to replace them, let alone add to their numbers.
****
In the US specifically, we've been warning about Housing Bubble 2.0 and the derivative black hole for some time. Now it seems we have illustrious company: Warren Buffett. He headed his annual investors meeting for legendary Berkshire Hathaway last weekend, and this year brought some unusually sober talk of financial "discontinuity" that could result if the highly-leveraged derivatives market were to unwind and fretting about the housing market. Although this comes as news to no one who has been following the overheating property markets in Orange County, Austin, Miami, Honolulu and elsewhere, it is just another sign that the Fed's wonderful QE program for buying up toxic mortgage debt is merely inflating another housing bubble. Mission accomplished?
Speaking of housing bubbles, China's own longstanding problem with its overheated property market came under the spotlight once again this week as Nomura released a report detailing how the country's housing bubble might have
already burst
. As the report notes "Every property market leading indicator at the national level turned down," and "The question is no longer 'if' or 'when' but rather 'how much' China's property market will correct." To make matters worse, the problem may be exacerbated by
China's demographics
.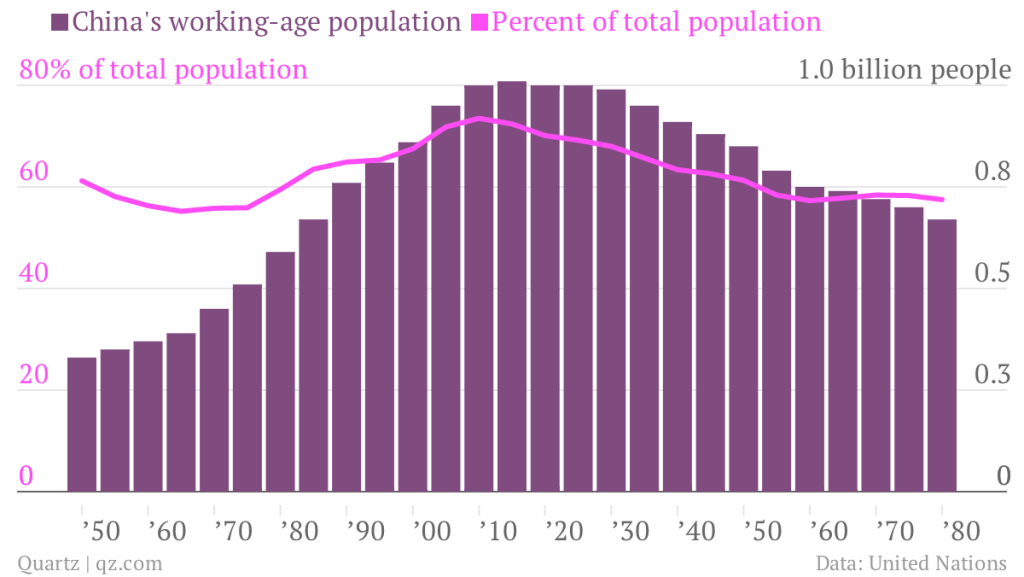 The country's birth rate peaked in 1987, meaning that new household formation peaked 25 years later, in 2012. As developers, fed by easy credit and riding the wave of new home buyers, ramp up construction, a glut of houses are going to be hitting an increasingly shrinking market. The falling prices that will inevitably result are likely to scare speculators out of the market, which has been estimated to be 15% of home sales.
The UK is facing its own housing crisis as the OECD raised its head once again this week, this time to chastise the British government for their "Help to Buy" scheme that allows would-be homeowners to buy a newly built home for a 5% deposit, rather than the traditional 20%. Not that the BoE or the Parliament need to be told this. This week chancellor George Osborne has come under pressure by Lord Lawson, Lord Lamont, and Alistair Darling (three former chancellors themselves), as well as the LibDem and Labour parties for the program, with his political rivals accusing him of stoking a property bubble to help the Conservatives' chances at the next election. Since 2009, the percentage of high loan-to-income ratio mortgages (over 4.5) has doubled to 8%, and house prices themselves have jumped 8.5% year-to-date. Although the scheme is raising expectations of home prices, there have been relatively few sales under the program, meaning there's a growing market for the homes and not many people who are selling. This is leading to what many are warning could be a repeat of the US' own housing crash of last decade. The Bank of England is supposedly mulling over its own options for applying the brakes to the housing market, including raising capital requirements on banks and building societies, but it's not clear how effective that will be given the hot money that's floating around the country due to the bank's own version of quantitative easing.
****
Wrong Direction Folks, just what Agenda 21 wants you to do
Why Americans Are Fleeing The Suburbs
The American dream: a white picket fence and a patch of grass to call your own. In 2002 President Bush declared "owning a home lies at the heart of the American dream," and wanted, "everybody in America to own their own home." Twelve years and a housing crisis later, it seems as though that's no longer the case: Americans are packing up and booking it to the city.
****
*****
Growing numbers of Americans no longer hold a regular "job" with a long-term connection to a particular business. Instead, they work "gigs" where they are employed on a particular task or for a defined time, with little more connection to their employer than a consumer has with a particular brand of chips.
*****
This is the future if nothing is done to stop it.
In a secret test of mass surveillance technology, the Los Angeles County Sheriff's Department sent a civilian aircraft* over Compton, California, capturing high-resolution video of everything that happened inside that 10-square-mile municipality.
Compton residents weren't told about the spying, which happened in 2012. "We literally watched all of Compton during the times that we were flying, so we could zoom in anywhere within the city of Compton and follow cars and see people," Ross McNutt of Persistence Surveillance Systems told the Center for Investigative Reporting, which unearthed and did the first reporting on this important story. The technology he's trying to sell to police departments all over America can stay aloft for up to six hours. Like Google Earth, it enables police to zoom in on certain areas. And like TiVo, it permits them to rewind, so that they can look back and see what happened anywhere they weren't watching in real time.
*****
"Live free or die" is the motto of the state of New Hampshire. I hope the residents are prepared to die, because living free is not what they do. NH is merely a cog within the Amerikan Stasi State, but I am referring to what goes on within NH itself, not the police state existence imposed by Washington. On May 5 attorney William Baer was arrested at a school board meeting at which he went over a 2-minute speaking rule while trying to get some explanation from the Gilford, NH, school board for assigning sexually explicit reading material to his 14-year old daughter's English class. The evasiveness of the school board angered Mr. Baer, and he spoke out again in support of another parents protests, and was promptly arrested by a goon thug cop.
The school board chairman, Sue Allen, who has no legislative power, nevertheless managed to create a law backed by police violence. After all if Bush and Obama can create laws by edict, why not a school board chairman? Under Allen's edict, if a parent violates the 2-minute rule that Allen imposed, she has the parent arrested. The goon thug cop wasn't embarrassed to arrest a parent for making a legitimate complaint during the public comment period of a school board meeting.
This is Amerika today
by
Zen Gardner
  Let the darkness rage on, despite all the light The powers that be are just strutting their might While controllers descend there's nothing to fright These ugly, cursed creatures just work in the night   Keep your energy strong, your spirit intact Their nefarious code's even now being hacked Our weakness is strength, for they know not what may Befall their dark plan as Awakenings play   Yet storm clouds arrive, with terrible woe Some trapped where they are, with friend or with foe Yet the voice within calls us, deep down inside The reason we're here, and it's not just to hide   We're here for a purpose, a meaning indeed We're not to fulfill their sick motives of greed Our mission is Truth and Awareness, it's true For true hearts are stronger than all they can do   So be strong, and take heed, tho' there's trouble indeed No doubt fabricated to make innocents bleed But there's no need to fear or wonder what nears All is unfolding as the Universe steers   We're fully in charge, though it may not seem so Know all dynamics work for Truth, ebb and flow Our knowledge is steadfast, secured in the Truth That we're spirits transcending, living Sayers of Sooth!