Drought kills 12 million trees in California's national forests…NOT TRUE!
http://www.latimes.com/local/lanow/la-me-ln-trees-dying-california-drought-20150505-story.html
This is What is Killing our Forest and Trees; Geoengineering to Death Our Extinction Event Time Horizon
https://tabublog.com/2015/07/01/geoengineering-to-death-our-extinction-event-time-horizon/
****
While $18 Trillion in Debt, Trillions spent on continuing world wars, no taxes for the rich…homeless in country on food stamps over 17%….and we pay and pay and pay…
We rank 38th in the world in quality of care. we are number one in cost and vaccination rates. We are at the top in child obesity, adhd, children allergies, autism and asthma…and rates are set to go up double digits….And Obamacare mandates you have coverage or else you get fined by your taxes.
Health Insurance Companies Seek Big Rate Increases for 2016
http://www.blacklistednews.com/Health_Insurance_Companies_Seek_Big_Rate_Increases_for_2016/44892/0/38/38/Y/M.html
Blue Cross and Blue Shield plans — market leaders in many states — are seeking rate increases that average 23 percent in Illinois, 25 percent in North Carolina, 31 percent in Oklahoma, 36 percent in Tennessee and 54 percent in Minnesota, according to documents posted online by the federal government and state insurance commissioners and interviews with insurance executives.
The Oregon insurance commissioner, Laura N. Cali, has just approved 2016 rate increases for companies that cover more than 220,000 people. Moda Health Plan, which has the largest enrollment in the state, received a 25 percent increase, and the second-largest plan, LifeWise, received a 33 percent increase.
****
UP Up and AWAY
California regulators approve higher electricity rates for most residents
*****
Nah, no population control going on here folks, keep a sheeping/sleeping…nothing to see here.
Ipads emit more microwave radiation than cell phones. Cell phone use is voluntary among adults and most certainly not for 8-10 hours per day in their laps.
The antenna is right on his zipper, or for the girls, right on their ovaries emitting microwave radiation levels trillions of times background levels when the device is WiFi enabled .
Here is Dr. Martin Pall, Professor Emeretis of Biochemistry and Basic Medical Sciences, and Merry Callahan, health advocate, presenting updated information on the health impacts from EMF radiation to the Portland Oregon School Board from September of 2013.
Two brilliant 3-minute talks exposing the FABLE of the harmlessness of WiFi, a form of radiation no less dangerous than nuclear fallout, causing autism, diabetes 2, and cardiovascular disease, a form of radiation that Roman Schulze says is safe. Stay tuned as there is much more to come as we continue to end the largest radiation experiment on children that the world has ever known and we continue to expose the people like Fullerton's Dr. Roman Schulze that at all costs, are hell bent on making sure it continues.
Wireless microwave radiation forced exposure from the cradle to the grave for this generation. It ought not be so.
The microwave transmitters are in direct proximity to their reproductive organs
Are today's young men less fertile than their fathers were? It's a controversy in the fertility field, with some experts raising the alarm over what some are calling a "sperm crisis" because they believe men's sperm counts have been decreasing for a decade or more.
Experts here for the European Society of Human Reproduction and Embryology annual conference last week debated the issue for an entire day.
One recent analysis found that in France, the sperm concentration of men decreased by nearly one-third between 1989 and 2005. Most but not all studies from several European nations with large databases and the ability to track health records have found that over the past 15 years or so, the counts of healthy men ages 18 to 25 have significantly decreased. This comes after a prominent study from the 1990s suggested that sperm count has decreased by half over the last half-century.
WiFi; The Invisible Killing Fields
https://tabublog.com/2014/01/18/wifi-the-invisible-killing-fields/
Does constant wireless exposure effect fertility?
There are those 6's again-3 of them and what is with the luminescent energy splitting open the sphere?:
Did you know that the female gametes or eggs contain only the X sex chromosome ?
The boys gametes contain  both the X and the Y chromosomes:
X -blue + Y-yellow= GREEN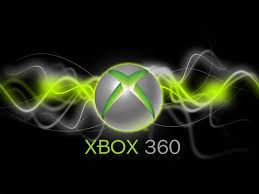 Is this the heart of this device?
Who is the man behind this company?
****
How TISA Will Gut Financial Regulations All Over the World
http://www.blacklistednews.com/Wikileaks_Exposes_How_TISA_Will_Gut_Financial_Regulations_All_Over_the_World/44911/0/38/38/Y/M.html
"Together, the three treaties form not only a new legal order shaped for transnational corporations, but a new economic 'grand enclosure,' which excludes China and all other BRICS countries" declared WikiLeaks publisher Julian Assange in a press statement. If allowed to take universal effect, this new enclosure system will impose on all our governments a rigid framework of international corporate law designed to exclusively protect the interests of corporations, relieving them of financial risk, and social and environmental responsibility.
Thanks to an innocuous-sounding provision called the Investor-State Dispute Settlement, every investment they make will effectively be backstopped by our governments (and by extension, you and me); it will be too-big-to-fail writ on an unimaginable scale.
Yet it is a system that is almost universally supported by our political leaders. In the case of TiSA, it involves more countries than TTIP and TPP combined: The United States and all 28 members of the European Union, Australia, Canada, Chile, Colombia, Costa Rica, Hong Kong, Iceland, Israel, Japan, Liechtenstein, Mexico, New Zealand, Norway, Pakistan, Panama, Paraguay, Peru, South Korea, Switzerland, Taiwan and Turkey.
Together, these 52 nations form the charmingly named "Really Good Friends of Services" group, which represents almost 70% of all trade in services worldwide.
As WOLF STREET previously reported, one explicit goal of the TiSA negotiations is to overcome the exceptions in GATS that protect certain non-tariff trade barriers such as data protection. For example, the draft Financial Services Annex of TiSA, published by Wikileaks in June 2014, would allow financial institutions, such as banks, to transfer data freely, including personal data, from one country to another – in direct contravention of EU data protection laws.
But that is just the tip of the iceberg. According to the treaty's Annex on Financial Services, we now know that TiSA would effectively strip signatory governments of all remaining ability to regulate the financial industry in the interest of depositors, small-time investors, or the public at large.
****
Greece is all theater….little guy David against NWO Goliath…only that is not what is really what it is about.  Greece will 'fall' over to BRICS as part of the NWO plans to create the Trilateral Worldwide Government they've been planning for over a century.
Guess Who's Running the BRICS Bank?
http://www.zengardner.com/guess-whos-running-brics-bank/
Tsipras also met with representatives of the new development bank for BRICS countries, who expressed their intense interest in cooperating with Greece.
The Greek Prime Minister was accompanied by Productive Reconstruction, Environment and Energy Minister Panagiotis Lafazanis, while the BRICS delegation included its chief, Kundapur Vaman Kamath, IMF's Executive Director and new Vice President of the BRICS bank Paulo Nogueira Batista, Russia's Deputy Finance Minister Sergei Storchak and the head of state bank Vnesheconombank (VEB), Vladimir Dmitriev. <<<
In the Western news reports of the time, I saw it mentioned that Tsipras met with Putin, but I heard nothing about him meeting with the head of the BRICS Bank, K.V. Kamath…
*****
Judge Nap: Hillary Clinton Approved Arms for Terrorist Enemies of U.S.
http://insider.foxnews.com/2015/07/02/judge-nap-hillary-clinton-approved-arms-terrorists-syria-libya
Judge Andrew Napolitano revealed this morning what he has concluded after reviewing hundreds of pages of documents and emails related to Hillary Clinton's tenure as secretary of state.
The judge wrote today in a Washington Times column that the documents "persuaded me beyond a reasonable doubt and to a moral certainty that Mrs. Clinton provided material assistance to terrorists and lied to Congress."
Napolitano said he looked at transcripts from a Fox News interview with an American arms dealer named Marc Turi, in addition to reviewing emails between Turi, State Department officials and lawmakers.
On Fox Business Network this morning, the judge told Charles Payne that he believes a "conspiracy existed" among President Obama, Mrs. Clinton, congressional leaders and other officials to "get arms shipped to rebels in Syria and Libya."
Napolitano said some of the rebel groups were on the United States' list of terrorist organizations, so providing "material assistance" to them would be a felony.
Napolitano said arms dealers received permission lawfully from the State Department to sell the weapons to the government of Qatar.
"Qatar then sold, delivered, bartered or gave these arms to the terrorist organizations with the consent of Hillary Rodham Clinton," he said, adding that it is "crystal clear" from the documents that U.S. officials knew where the weapons would end up.
"How does this unravel? Chris Stevens, the American ambassador to Libya, is assassinated using American weaponry that Mrs. Clinton illegally sold to terrorists, in violation of American law," said Napolitano.
****
Good luck winning an accident claim against this behemouth!
Google's Driver-less Car ran into 2 Accidents in June, Humans Falsified Again
http://www.esbtrib.com/2015/07/03/20145/googles-driver-less-car-is-causing-accidents-humans-falsified-again/
"Given the time we're spending on busy streets, we'll inevitably be involved in collisions (because) sometimes it's impossible to overcome the realities of speed and distance," the report says. "In the six years of our project, we've been involved in 14 minor accidents during more than 1.8 million miles of autonomous and manual driving combined. Not once was the self-driving car the cause of the accident."
*****
California vaccine bill battle erupts into all-out political war…Democrats push ahead as immunization mandates awaken 'sleeping giant'
In spite of the outcry over Senate Bill 277, which eliminates the personal belief exemption for childhood vaccines, the Democrat-controlled Legislature followed up this week by advancing two more bills expanding immunization requirements, including one aimed at child care workers.
---
SEE ALSO: Washington woman's measles death is first in U.S. since 2003
---
The result is that the battle over state-mandated vaccines is erupting into an all-out political war. A recall effort has begun against state Sen. Richard Pan, a Democrat and pediatrician who sponsored S.B. 277, along with a referendum campaign to repeal the bill.
"They have awoken a sleeping giant that is not going away and is only going to get bigger," said Christina Hildebrand, a Bay Area resident who founded A Voice for Choice to fight mandatory vaccinations.
"That's the one thing I would say is the silver lining of all this: They don't know what they've just done," she said. "The people have woken up."
****