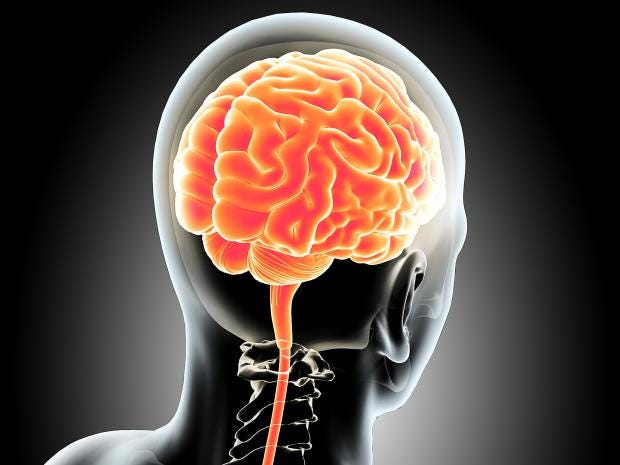 "Thou canst not touch the freedom of my mind," wrote the playwright John Milton in 1634.
But, nearly 400 years later, technological advances in machines that can read our thoughts mean the privacy of our brain is under threat.
Now two biomedical ethicists are calling for the creation of new human rights laws to ensure people are protected, including "the right to cognitive liberty" and "the right to mental integrity".
Scientists have already developed devices capable of telling whether people are politically right-wing or left-wing. In one experiment, researchers were able to read people's minds to tell with 70 per cent accuracy whether they planned to add or subtract two numbers. 
Facebook also recently revealed it had been secretly working on technology to read people's minds so they could type by just thinking. 
And medical researchers have managed to connect part of a paralysed man's brain to a computer to allow him to stimulate muscles in his arm so he could move it and feed himself.
The ethicists, writing in a paper in the journal Life Sciences, Society and Policy, stressed the "unprecedented opportunities" that would result from the "ubiquitous distribution of cheaper, scalable and easy-to-use neuro-applications" that would make neurotechnology "intricately embedded in our everyday life". (Click here for the rest of the article)

So, back to how I find this to be very likely to be part of the Mandela or Quantum Effect. First of all, while it would probably be less upsetting to people, we are not in an alternate dimension, nor have we slipped time. Were either of those things the case, there would be no residuals available. We have these things out there that make it impossible for all of us to have "jumped" a dimension or time line.
So, what I think is this…Put on your woo woo goggles, okay?
Satan has to use technology to try to achieve the omniscience, omnipotence and omnipresence of the Most High YHVH. The level of technology that we now have is beyond Orwellian. There are psycho and technotronic weapons, lots of them actually. The most famous is probably the Voice to Skull tech. You can research this on your own if you like. If you have the stomach for it, you can then look into "targeted individuals".
Then there is "smart dust", and nanobots and nanoparticles that can be used as antennae, probably both for receiving and transmitting. (Please note the last link was from 2005). So these things are not actually theorized any longer, but existent. And a great number of chemtrail researchers have found nanobots and particles in residue. So as sci-fi as it sounds, since they are in food, and in the air, it is entirely possible that there is a type of interface that can occur with quantum computers through these microscopic particles. Here is a video of Geordie Rose of D Wave talking about their older version of the D Wave Quantum Computer that Google, NASA and Cern all have…They may actually have even stronger capacities as it is reported that D Wave has developed a "next gen" quantum computer. Here is the 20 minute video on the D Wave-this is from 2013: