Vision without action is a daydream. Action without vision is a nightmare.
                                                                             Japanese Proverb
****
This may be one of the most important videos you will watch in your lifetimes. Judge Napalitano was a Federal judge and now on Fox News. If nothing else, please listen/view to the last two minutes of his speech as he speaks truths few wish to hear but need to know.
*****
Here is something every non-rich American family should know: The odds are that you will run out of money in retirement.
On average, a typical working family in the anteroom of retirement — headed by somebody 55 to 64 years old — has only about $104,000 in retirement savings, according to the Federal Reserve's Survey of Consumer Finances.
That's not nearly enough. And the situation will only grow worse.
The Center for Retirement Research at Boston College estimates that more than half of all American households will not have enough retirement income to maintain the living standards they were accustomed to before retirement, even if the members of the household work until 65, two years longer than the average retirement age today.
Using a different, more complex model, the Employee Benefit Research Institute calculates that 83 percent of baby boomers and Generation Xers in the bottom fourth of the income distribution will eventually run short of money. Higher up on the income scale, people also face challenges: More than a quarter of those with incomes between the middle of the income distribution and the 75th percentile will probably run short
******
"During the financial crisis, Congress bailed out the big banks with hundreds of billions of dollars in taxpayer money; and that's a lot of money. But the biggest money for the biggest banks was never voted on by Congress. Instead, between 2007 and 2009, the Fed provided over $13 trillion in emergency lending to just a handful of large financial institutions. That's nearly 20 times the amount authorized in the TARP bailout.
*****
Two New Mexico high school students who organized what became thousands of kids to walk out of class this week appeared on national TV Thursday to explain why they did it — and describe the ugly reality that is Common Core.
Students across the country are required to take an annual Partnership for Assessment of Readiness for College and Careers, or PARCC test, which is aligned with Common Core standards. For students in New Mexico, scoring on PARCC exams determine 50 percent of their grade.
Connor Guiney and Anna Bentham-Grey appeared on Fox News Channel's "Fox & Friends" and admitted they were surprised by the size of the walkout at Highland High School in Albuquerque.
"I don't think we knew quite the capacity to which there would be that many people," Guiney told co-host Elisabeth Hasselbeck. "We thought maybe 100, or 150 would come out. But by the end of the day we had over 300 people and that was really good to have all that support out there. It was nice to not be alone in that."
And that was just at their own school."We weren't the only ones," Bentham-Grey said. "Almost every other school in our district also had walkouts that day."
Guiney admitted that although some students who participated in the walkout merely wanted to get out of taking the test, that wasn't the purpose in organizing the event.
"We feel like the tests are unnecessary and they use an excess amount of time among other things," he said. "But ultimately they're unfair to students at schools and to the teachers as well."
*****
On March 4, 2015 former Florida State Trooper and school safety expert Wolfgang Halbig appeared on The Alex Jones Show to announce a lawsuit he has filed in Florida seeking information from officials across the United States involved in the December 14, 2012 Sandy Hook Elementary School massacre event.
"The new bombshell info," Halbig states,
is that the subpoenas have been issued across the country. We're about to get discovery information that is now forthcoming. If they don't provide that discovery information they're going to be in contempt of court. We also have the Connecticut Freedom of Information Commission hearing that is supposed to have already happened. They keep dragging and dragging it [out]. But eventually we're going to get the truth. The truth is going to show that Sandy Hook, that school was not an operating school. And I can tell you that from being a school administrator.
Halbig is convinced that Sandy Hook Elementary School was not functioning in 2012 because Newtown officials are incapable of producing routine paperwork that would verify its operation at that time. "I know it's not operating because the school board is refusing to answer all of the questions we've asked in the Connecticut freedom of information request," Halbig told Jones in the interview.
There are school board policies that require the school board to inspect every school in Newtown, and they have to be completed by August 1st of each year. That inspection report on health and safety and cleanliness, inside and outside has to be submitted to the superindendant, who provides it to the school board. Guest what they tell me? "We have no such records." You cannot tell me as a former school administrator that you don't have any records when you have a school board policy that requires it.
****
The Justice Department's conclusion on the matter is right at the top of the second page of the report: "Ferguson's law enforcement practices are shaped by the City's focus on revenue rather than by public safety needs." This emphasis, in turn, has contributed to the city's "pattern of unconstitutional policing."
In 2010, the city's finance director wrote to the chief of police to warn of a shortfall "unless ticket writing ramps up significantly before the end of the year." Three years later, the finance director asked the chief to try to increase revenue to cover rising court fees.
Evidently, these pressures had the desired results: "Ferguson police officers from all ranks told us that revenue generation is stressed heavily within the police department, and that the message comes from City leadership."
And then there is this: "Patrol assignments and schedules are geared toward aggressive enforcement of Ferguson's municipal code, with insufficient thought given to whether enforcement strategies promote public safety or unnecessarily undermine community trust and cooperation. Officer evaluations and promotions depend to an inordinate degree on 'productivity,' meaning the number of citations
Had the shooting occurred three and a half miles to the north, the world's attention might have turned to the city of Florissant, where in 2013, the police stopped black motorists at a rate nearly three times their share of the population. Less than four miles to the northwest, in Calverton Park, court fines and fees accounted for over 40 percent of the city's general operating revenue last year.
But it was Ferguson and its government that came under federal scrutiny almost unprecedented for a city of its size, culminating in a Justice Department report last week that described explicit racism among city officials, abusive policing and a system that seemed to view people "less as constituents to be protected than as potential offenders and sources of revenue." And it is Ferguson that will almost certainly be forced to make wholesale change
****
****
Got Water?
*****
Got Cancer?
Unearthed articles from the 1960s detail how nuclear waste was buried beneath the Earth's surface by Halliburton & Co. for decades as a means of disposing the by-products of post-World War II atomic energy production.
Fracking is already a controversial practice on its face; allowing U.S. industries to inject slurries of toxic, potentially carcinogenic compounds deep beneath the planet's surface — as a means of "see no evil" waste disposal — already sounds ridiculous, dangerous, and stupid anyway without even going into further detail.
Alleged fracking links to the contamination of the public water supply and critical aquifers, as well as ties to earthquake upticks near drilling locations that are otherwise not prone to seismic activity have created uproar in the years since the 2005 "Cheney loophole," which allowed the industry to circumvent the Safe Drinking Water Act by exempting fracking fluids, thus fast tracking shale fracking as a source of cheap natural gas.
Now, it is apparent that the fracking industry is also privy to many secrets of the nuclear energy industry and, specifically, where the bodies are buried, err… dangerous nuclear waste is buried, rather — waste that atomic researchers have otherwise found so difficult to eliminate.

TruthstreamMedia.com uncovered several published newspaper accounts from the Spring of 1964 concerning a then-newly disclosed plan to dump nuclear waste produced by the atomic energy industry into hydraulic fracturing (fracking) wells using a cement slurry technique developed by Halliburton & Co. The top two fracking companies in the nation at the time were Halliburton and Dowell, a subsidiary of Dow Chemical.
And here we thought fracking was a relatively new industrial phenomenon growing in popularity over just the last couple of decades. Boy were we wrong. Revealed within these articles is Halliburton's long-standing relationship with the secret government and deep ties between the oil and nuclear industries.
*****
The wastewater spread on roads comes from oil and gas wells. To drill, production companies send large volumes of water down the well shaft. The water rises back to the surface as a brine laden with chloride (a salt) as well as a number of other constituents like radium and barium, which are radioactive. The brine used on roads comes from conventional oil and gas production, not hydraulic fracturing or "fracking."But according to Duke University geochemist Avner Vengosh, the conventional drilling waste is nearly identical in many of its most toxic components to the highly controversial fracking waste. Vengosh says the levels of radioactive material found in conventional brine samples taken from New York are equal to levels he has seen in fracking brine, for example.
****
Oil train's 21 derailed cars were carrying 630,000 gallons of North Dakota crude, EPA says
Oil train dereailment causes spill that could contaminate Mississippi and Galena rivers
Five oil trains have derailed in as many weeks in the U.S. and Canada
****
Americans to Receive Full Biometric Treatment for all Forms of European Travel
Travel becomes truly ominous… In a trend that isn't wholly surprising, EU Observer reports: US citizens and other non-EU nationals who enter Europe will be asked to have their faces image-captured and fingerprints scanned upon arrival at a half-dozen major airports. [emphasis added] This "biometric dragnet" is the pilot test for the EU's new "smart borders" packages
*****
Automated vehicle pilot projects will roll out in the U.K. and in six to 10 U.S. cities this year, with the first unveiling projected to be in Tampa, Fla. as soon as late spring. The following year, trial programs will launch in 12 to 20 more U.S. locations, which means driverless cars will be on roads in up to 30 U.S. cities by the end of 2016. The trials will be run by Comet LLC, a consulting firm focused on automated vehicle commercialization."We're looking at college campuses, theme parks, airports, downtown areas—places like that," Corey Clothier, a strategist for automated transportation systems who runs the firm told, The New York Observer.
He explained that they're focusing on semi-controlled areas and that the driverless vehicles will serve a number of different purposes, both public and private. The vehicles themselves, which are all developed by Veeo Systems, will even vary from two-seaters to full-size buses that can transport 70 people. At some locations, the vehicles will drive on their own paths, occasionally crossing vehicle and pedestrian traffic, while at others, the vehicles will be completely integrated with existing cars.
****
Now that April 15th is on the horizon, many taxpayers are bracing themselves for the inevitable penalty that will hit them if they don't sign up for Obamacare. It's estimated that at least 3 million households may have to pony up 1% of their income, or $95 per adult, if they don't have insurance; a number which is poised to expand to 2.5% for the 2016 tax year.
However, for all its bluster and intimidating language, the Affordable Care Act might not have any teeth. Recently, a tax expert writing for Forbes noticed that Obamacare, while far-reaching and burdensome in terms of what it demands from the American people, offers little to no repercussions for anyone who would be tempted to avoid it.
*****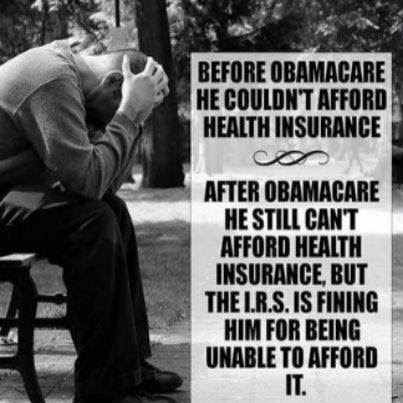 Last month, the Obama administration announced that between three and six million households – about 2 to 4 % of taxpayers – would be faced with a penalty (or is it a tax?) at tax time for failing to secure "minimum essential coverage" to comply with the Affordable Care Act (ACA), sometimes referred to as Obamacare.
****
"Unless we put medical freedom into the Constitution, the time will come when medicine will organize into an undercover dictatorship to restrict the art of healing to one class of Men and deny equal privileges to others; the Constitution of the Republic should make a Special privilege for medical freedoms as well as religious freedom." Benjamin Rush, Signer of U.S. Constitution (Source)
. As WebMD website puts it:
The disease is brief and self-limited for most children, and the treatment is entirely supportive.
That's right, after recovering, those who contract the disease are then considered immune for life! Great, isn't it? Immunity for life? This is what government is protecting you from. They apparently don't want you to have immunity for life unless they profit from it. Government wants you to roll over and let them stick their antigens inside your body so that you form anti-bodies to THEIR antigens, risk spreading the disease in the process (in the case of Measles "LIVE virus" vaccine) and then HOPE you are immune. This is like trading 'definite' immunity for 'hopeful' immunity and demonizing anyone who doesn't pick the 'hopeful' immunity.
Here's the ominous sign in all of this. If government is willing to ramp up propaganda for a vaccine intended to immunize you from a self-limited disease, what is government going to do when the vaccine giants finally get their Ebola vaccine ready? Maria Cheng, AP Medical Writer states:
The World Health Organization will start large-scale testing of an experimental Ebola vaccine in Guinea on Saturday to see how effective it might be in preventing future outbreaks of the deadly virus.
The vaccine being tested – VSV-EBOV – was developed by Canada and is now licensed to Merck. A second vaccine – one developed by U.S. National Institutes of Health and GlaxoSmithKline – will be tested in a separate study as supplies become available.
Remember Problem-Reaction-Solution? Does anyone see the obvious ominous threat that is coming to all of America in the name of "public safety"? This is what happens when you give up your individual freedom in the name of the public good. What few realize is that they are using the Measles vaccine hysteria to set up the stage for full-on forced vaccination of their upcoming Ebola vaccine.
****
From HuffPo:
Megyn Kelly and Bill O'Reilly agree: Parents should vaccinate their children.
During a discussion on "The O'Reilly Factor" Monday night, Kelly and O'Reilly tackled the controversial issue, focusing in on politicians, like New Jersey Gov. Chris Christie (R), who have recently suggested that parents should have "some measure of choice" when it comes to vaccinating their children.
The conversation turned personal, however, when O'Reilly bluntly asked Kelly if she opposed mandatory vaccinations for children.
"No," Kelly responded. "And I want to say, on the record, I have three children under the age of six. I've vaccinated all of them, on time, as the doctor prescribed."
That's pretty straight news coverage; no cheap shots at Kelly, O'Reilly or Fox News in general.
But the deeper issue here is that a pair of hosts who are generally skeptical of government interventions and government programs have taken a decidedly pro-government position when it comes to vaccinations. In other words, they appear to be saying that Uncle Sam should be in the business of forcing all parents to vaccinate their kids, despite religious, safety or other objections parents may have.
"This is going to be a big issue for these politicians going forward, because it's about Big Brother," added Kelly, in reference to recent statements by Republican Gov. Christie and GOP Sen. Rand Paul of Kentucky, in which they stated that parents ought to have a say over vaccinating their own kids. "But on the other hand, some things do require some involvement of Big Brother."
****
*****
Private debt collection agencies are now making big profits going after those who owe money to government agencies, sometimes collecting far more than the amount of the debt. A CNN investigation found local, state and federal agencies have contracted out collection of unpaid taxes, tolls and parking fines. The debt collectors make their profits by charging debtors huge fees. And since they're not bound by consumer protection laws, collectors can use more aggressive tactics than usual.
*****
"War will not end in our lifetimes" Dick Cheney
'For the first time ever, the head of the Nobel Peace Prize Committee has been fired. It happened on Tuesday, March 3rd. Thorbjorn Jagland, chairman of the Nobel Peace Prize Committee, and former Norwegian Prime Minister, said, on the way out the door, that it would be "really nice" if President Barack Obama were to return the prize.
The White House had no immediate comment. (This reporter just now, at 1:47 PM Eastern time, specifically asked the White House whether there yet is a comment, and still there is none. Maybe he will volunteer to return it?)'
Read more: Head of Nobel Peace Prize Committee Is Fired, Requests Obama to Return 2009 Peace Prize?
****
The Central Intelligence Agency has announced a sweeping reorganization, introducing a new Directorate dedicated to cyber-espionage and establishing ten new cross-directorate 'mission centers'.